WENZHOU VTO AUTOMATIC CONTROL VALVE CO.,LTD
Valve Actuators: Pneumatic Actuators, Hydraulic Actuators, Electric Actuators, ...
Valves: Ball Valves, Butterfly Valves, Gate Valves, Check Valves, Globe Valves, Control Valves, ...
Accessories: limit switch, manual override, solenoid valves, air units (air filter, regulator, air set), ...
E-mail: vtovalve@hotmail.com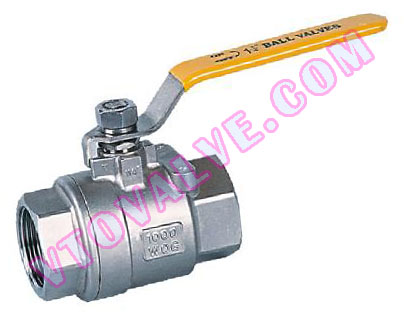 2PC Female Threaded Ball Valves
» 2PC Female Threaded Ball Valves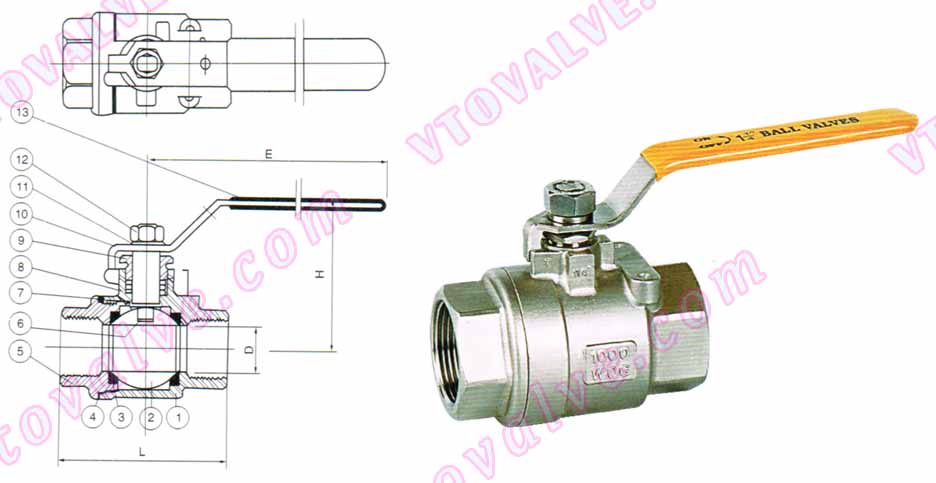 » Specifications
Working Pressure: 1000PSI
Working Temperature: -20~232℃~350℃
Suitable Medium: Water, Oils, Gas, and Some Corrosive Liquid
Thread Type: G, NPT, BSPT, BSP, DIN259/2999
» Optional
Butt-welding (BW)
Socket-welding (SW)
Bracket with ISO Flange
» Main Parts and Materials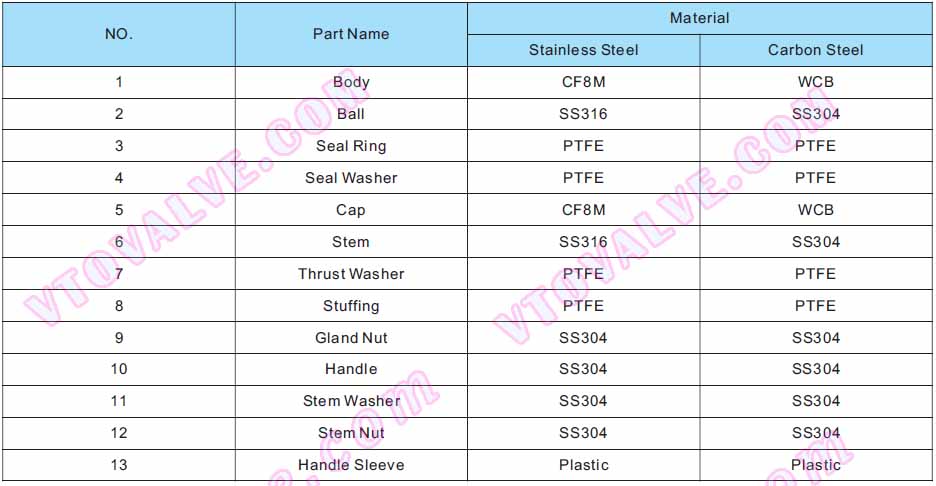 » Main Dimensions
© vtovalve.com All rights reserved.