WENZHOU VTO AUTOMATIC CONTROL VALVE CO.,LTD
Valve Actuators: Pneumatic Actuators, Hydraulic Actuators, Electric Actuators, ...
Valves: Ball Valves, Butterfly Valves, Gate Valves, Check Valves, Globe Valves, Control Valves, ...
Accessories: limit switch, manual override, solenoid valves, air units (air filter, regulator, air set), ...
E-mail: vtovalve@hotmail.com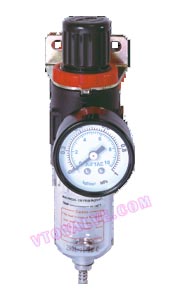 AFR1500,AFR2000 Filter & Regulator
1. Product Feature
1) The structure is delicate and compact, which is convenient for installation and application.
2) The pressed-in self-locking mechanism can prevent the abnormal movement of the set pressure caused by external interfere.
3) The pressure loss is low and the efficiency of water separating is high.
4) In addition to standard type, lower pressure type is optional (The highest adjustable pressure is 0.4MPa).
2. Symbol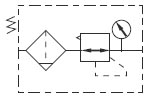 3. Ordering Code
4. Specification

5. Pressure and Feature of Flow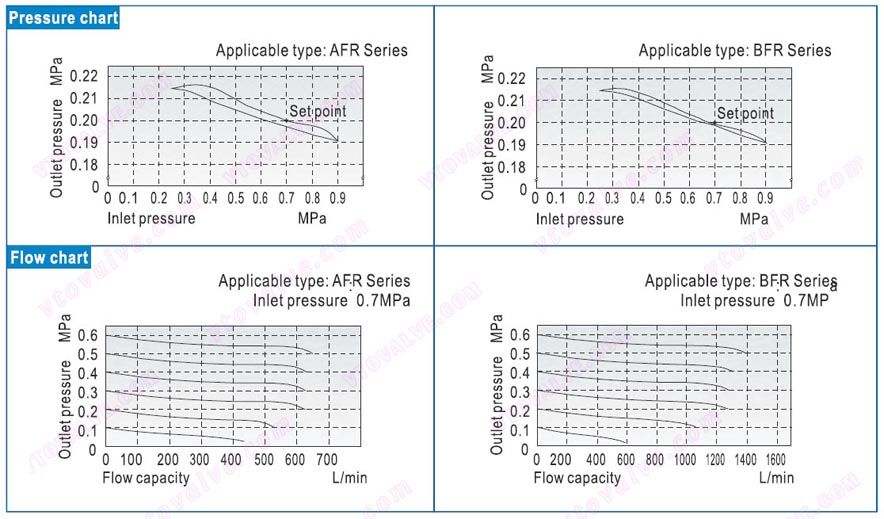 6. Dimensions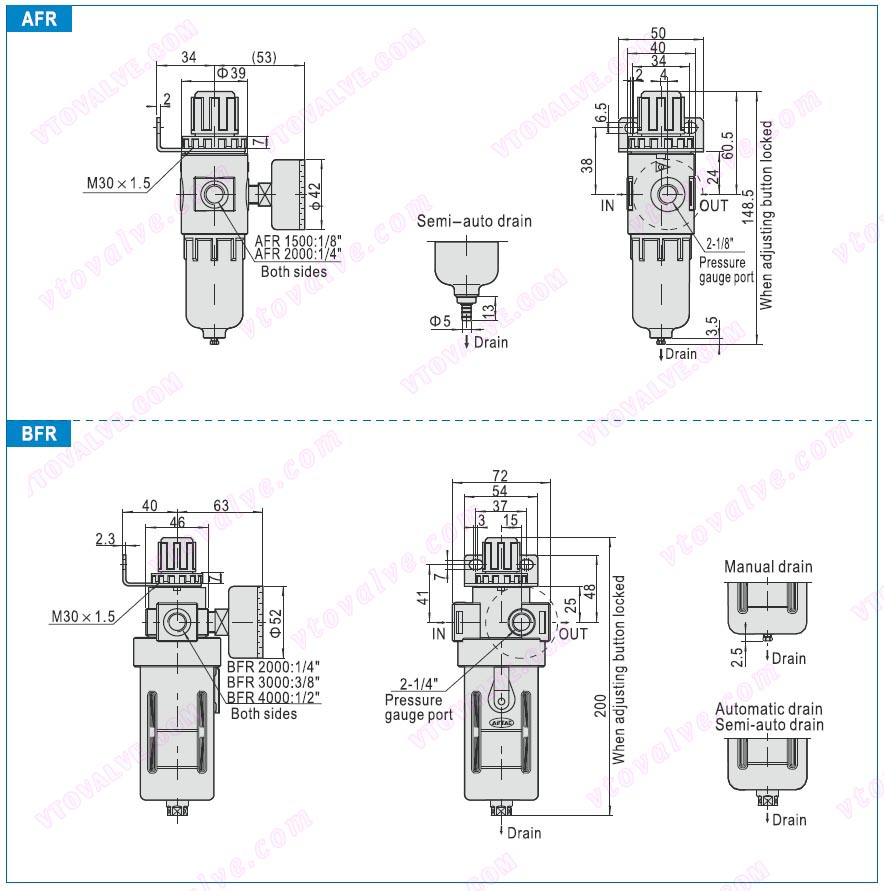 7. Inner Structure and Materials of Main Parts
8. Selection of Drain Mode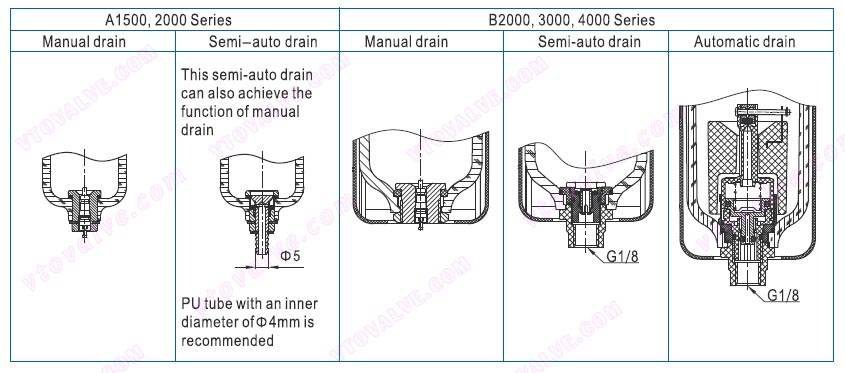 © vtovalve.com All rights reserved.