WENZHOU VTO AUTOMATIC CONTROL VALVE CO.,LTD
Valve Actuators: Pneumatic Actuators, Hydraulic Actuators, Electric Actuators, ...
Valves: Ball Valves, Butterfly Valves, Gate Valves, Check Valves, Globe Valves, Control Valves, ...
Accessories: limit switch, manual override, solenoid valves, air units (air filter, regulator, air set), ...
E-mail: vtovalve@hotmail.com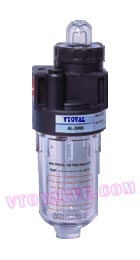 AL1500,AL2000 Lubricator
1. Product Feature
1) The structure is delicate and compact.
2) The quantity of oil dripping can be directly observed through transparent inspection sheet.
3) BL has high-strength plastic shields, which is more safe and reliable to use.
4) The pressure loss and the flow of miststart is low.
2. Symbol

3. Ordering Code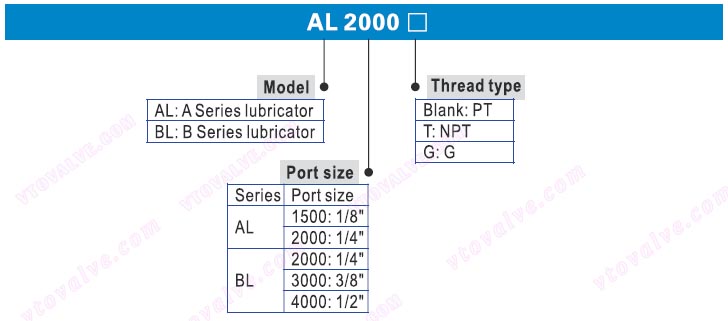 4. Specification

5. Flow Chart

6. Dimensions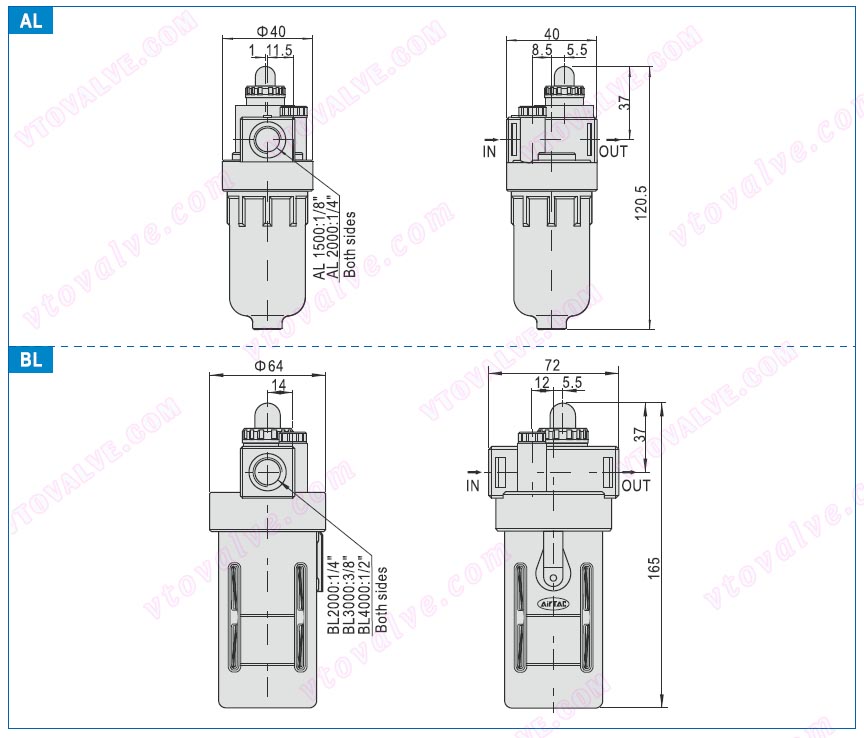 7. Inner Structure and Materials of Main Parts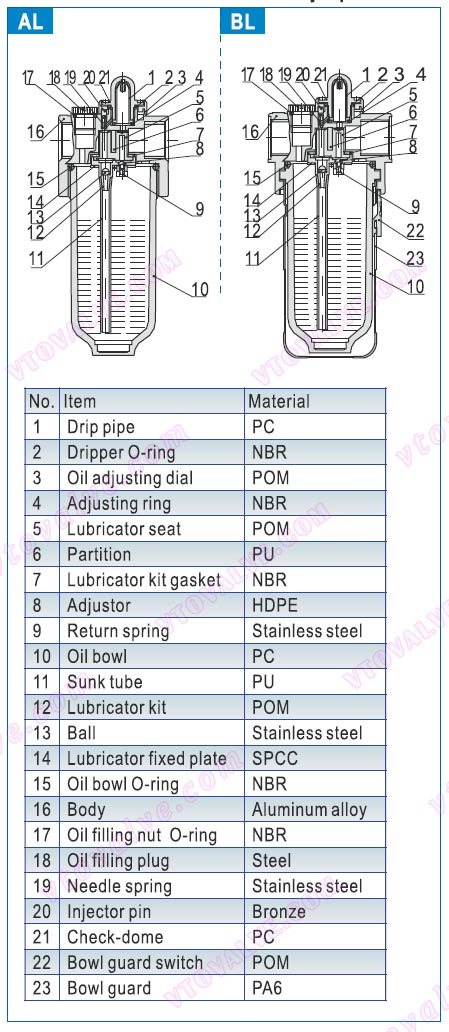 © vtovalve.com All rights reserved.