WENZHOU VTO AUTOMATIC CONTROL VALVE CO.,LTD
Valve Actuators: Pneumatic Actuators, Hydraulic Actuators, Electric Actuators, ...
Valves: Ball Valves, Butterfly Valves, Gate Valves, Check Valves, Globe Valves, Control Valves, ...
Accessories: limit switch, manual override, solenoid valves, air units (air filter, regulator, air set), ...
E-mail: vtovalve@hotmail.com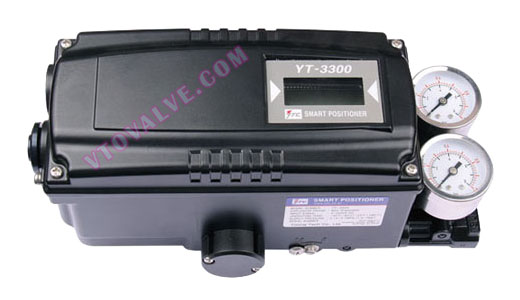 YTC YT-3300 Positioner (YOUNG TECH)
1. Overview of YTC YT-3300 Positioner
YT-3300 Smart Valve Positioner accurately controls valve stroke, according to input signal of 4-20mA being delivered from controller.
It has the following features:
• Auto calibration
• Auto/Manual switch
• HART communication
• Limit switches
• LCD display
• PID control
• 4 buttons for local control
• Feedback signal
2. Product Model No. for YTC YT-3300 Positioner

3. Technical Data of YTC YT-3300 Positioner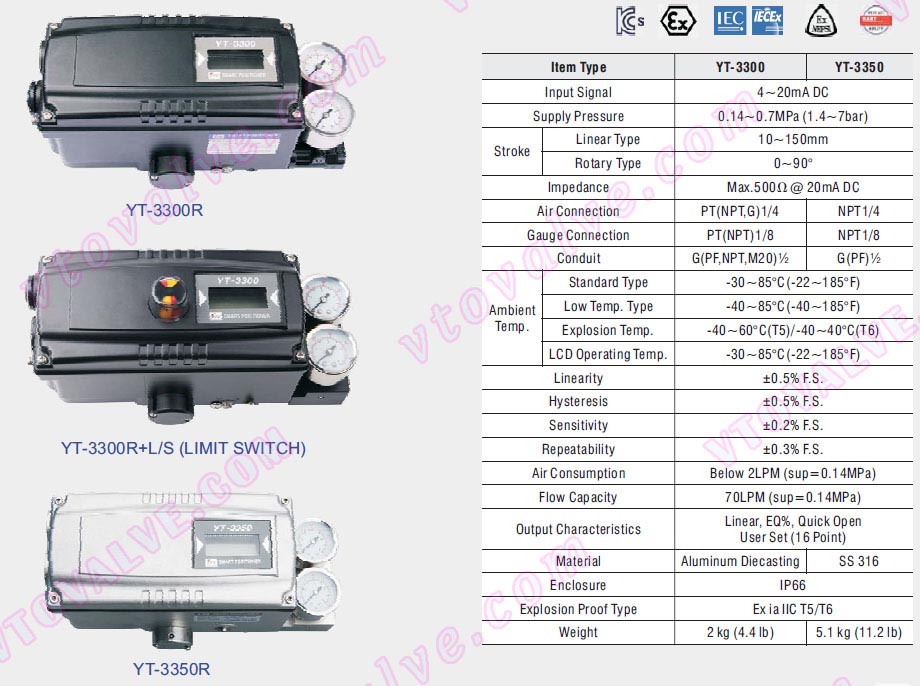 4. Drawing of YTC YT-3300 Positioner

© vtovalve.com All rights reserved.