WENZHOU VTO AUTOMATIC CONTROL VALVE CO.,LTD
Valve Actuators: Pneumatic Actuators, Hydraulic Actuators, Electric Actuators, ...
Valves: Ball Valves, Butterfly Valves, Gate Valves, Check Valves, Globe Valves, Control Valves, ...
Accessories: limit switch, manual override, solenoid valves, air units (air filter, regulator, air set), ...
E-mail: vtovalve@hotmail.com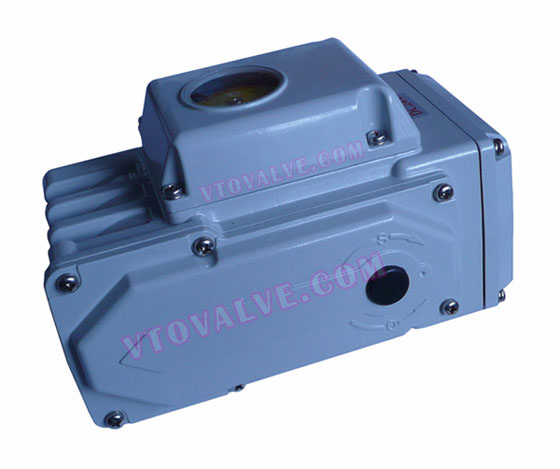 CH10 Miniature Electrical Actuators
1. Overview of CH series miniature electrical actuators
CH series actuator is one kind of miniature quarter-turn electric actuator, which is suited for driving ball valve, butterfly valve, plug valve, or other quarter-turn valves. It's widely applied to many kinds of industrial fields, such as petroleum, chemical industry, electric power, energy sources, building materials, metallurgy, papermaking, water treatment, food processing, industry washer, shipping and automatic system engineering of building, etc.
Features
» compact design, small and light, convenient for transport.
» waterproof, rustproof, free lubricant.
» simplified mounting with the valve, unlimited mounting direction.
» applicable power supply: AC24V, AC110V, AC220V, AC380V, DC24V, DC220V.
» speed mode: 5, 15, 20, 30, 60 seconds etc.
» electro-mechanical integrated design.
» intelligent type can realize accurate locating (positioner is required).
» remote control, input/output standard signal (4-20mA, DC1-5V, DC0-10V).
2. Outside Drawing of CH series miniature electrical actuators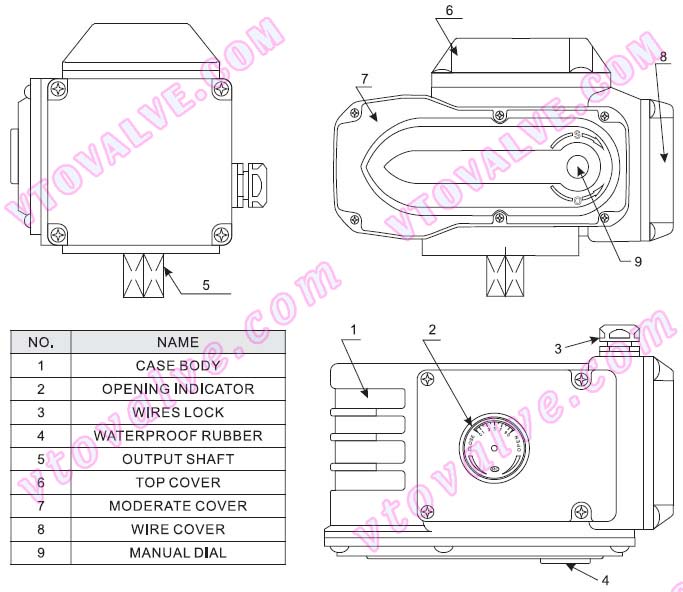 3. Technical Data of CH series miniature electrical actuators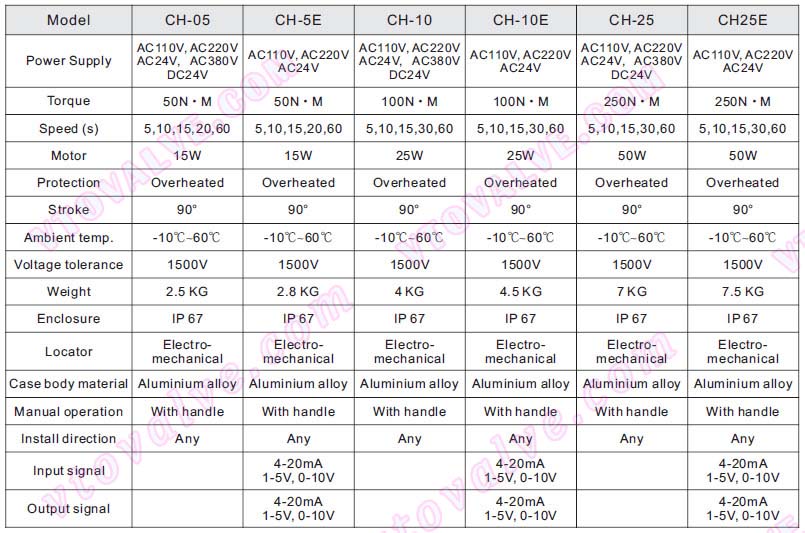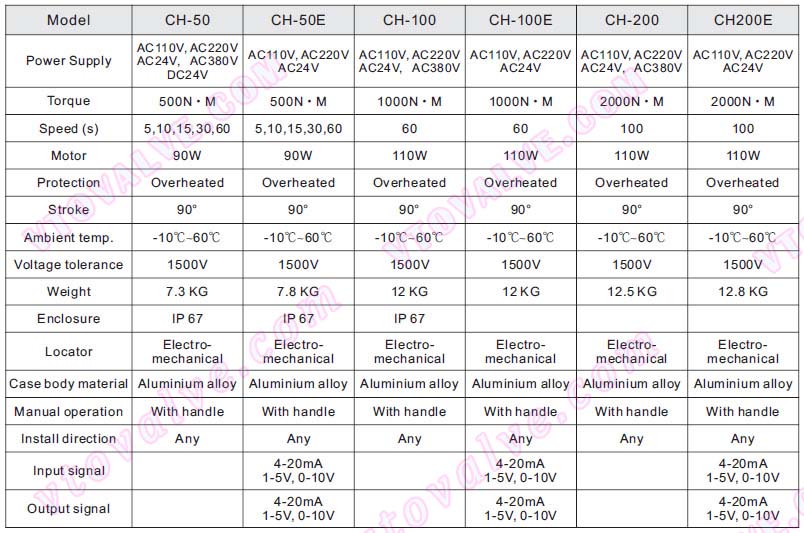 © vtovalve.com All rights reserved.