WENZHOU VTO AUTOMATIC CONTROL VALVE CO.,LTD
Valve Actuators: Pneumatic Actuators, Hydraulic Actuators, Electric Actuators, ...
Valves: Ball Valves, Butterfly Valves, Gate Valves, Check Valves, Globe Valves, Control Valves, ...
Accessories: limit switch, manual override, solenoid valves, air units (air filter, regulator, air set), ...
E-mail: vtovalve@hotmail.com
Current Location: vtovalve >> Products >> Accessories >> Limit Switch >> ALS200D Limit Switch Box, ALS200D Series Valve Monitor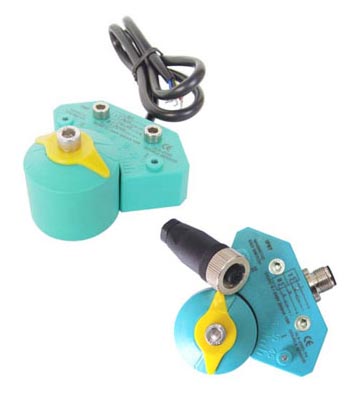 ALS200D Limit Switch Box, ALS200D Series Valve Monitor
Product Name
Limit Switch Box, Valve Monitor
Model No.
ALS200D
Overview
ALS200D Series Limit Switch Box (Valve Monitor) is a rotary position indication device, using two reed switches and two permanent magnets. They are encased in a plastic housing for protection and ease of mounting. The reed switches mounted on the top of actuator and the permanent magnets mounted on the stem of the actuator. Each switch and magnet complete a circuit when the actuator / valve closed / opened. The circuit breaks when the actuator / valve opened / closed. This device can sense machanical position (on/off) of valve for remote PLC or PC indication. The visual indicator on the top of the device can also clearly display the valve position for local detection.
Approved

Specifications And Technical Data
Enclosure
ABS
Contact Form
Normally Open (NO)
Output Type
2 wire
Switching Capacity
1W~10W
Switching Voltage
5~240 VAC/VDC
Switching Current
0~300mA
Switching Frequency
0~4.8KHz
Sensor Position
-45°/+45° ±10°
Operating Temp.
-40℃~+85℃
Proximity Distance
1~6mm
Mounting
Standard: 30x80 H:20, 30
Optional: 30x130 H:20, 30
Fasteners
Stainless Steel
Wiring
(1-red, 2-blue, 3-yellow, 4-black)
-FL: Flying Lead (70mm)
-P4: M12-4P wiring connector
Wiring Diagram (2 SPDT)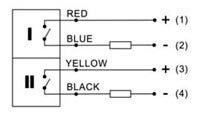 Drawing and Dimension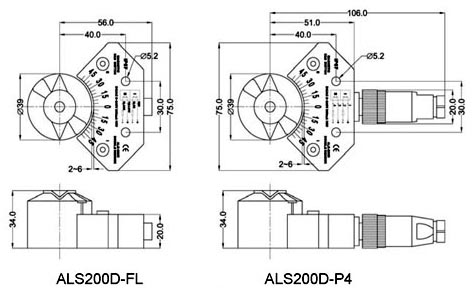 Mounting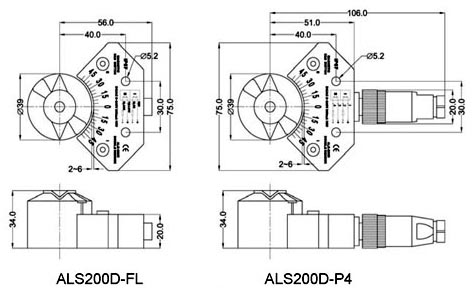 © vtovalve.com All rights reserved.