WENZHOU VTO AUTOMATIC CONTROL VALVE CO.,LTD
Valve Actuators: Pneumatic Actuators, Hydraulic Actuators, Electric Actuators, ...
Valves: Ball Valves, Butterfly Valves, Gate Valves, Check Valves, Globe Valves, Control Valves, ...
Accessories: limit switch, manual override, solenoid valves, air units (air filter, regulator, air set), ...
E-mail: vtovalve@hotmail.com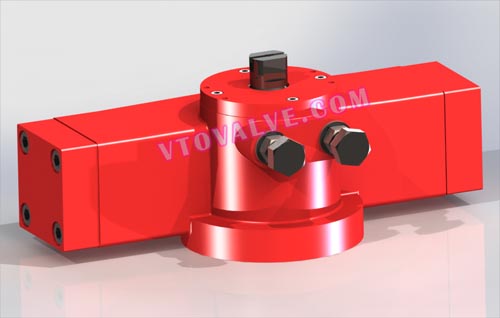 HA50 - HA Series Miniature Rotary Hydraulic Actuator
1. General
HA Series Miniature Hydraulic Actuator is a new type actuator developed by our company. It's based on advanced technology at home and abroad, designed and optimized by Solidworks. It has more beautiful appearance, more compact and reasonable construction, more reliable and stable, longer life and bigger output torque than the similar products in the market. This Actuator can be used to control ball valves, butterfly valves, plug valves and other part turn device. Local/Remote Automation of ball valves, butterfly valves, plug valves and other part turn equipment can be realized by the actuator with other component, such as hydraulic solenoid valves, flow control valves, limit switch box etc. HA series hydraulic actuator is suited for oil and gas, chemical industry, power, energy, shipping, metallurgic, construction materials, paper making, boiler plant, etc.
Features:
1) Unique new structure design, make sure longer life.
2) Spring return and double acting configurations are both supported.
3) Sub-plate mounting block is optional, convenience to direct mounting all kinds of hydraulic blocks.
4) Rack and Pinion design, simple and reliable, small volume, smooth action, big output torque.
5) Rack and Pinion using material ASTM 1045.
6) Hydraulic Cylinders adopting ASTM 1045 seamless steel pipe with smooth inner wall, low friction, make sure long life of actuator.
7) Two travel stops, supports bi-directional travel adjustment, range of adjustment ±5°.
8) Bottom connection conforms to ISO5211.
9) Top connection conforms to NAMUR (except HA25 and HA30).
Typical Application:
Automation of ball valves, butterfly valves, plug valves and other part turn equipment.
Working Condition:
1) Hydraulic Oil: wearable non-corrosive hydraulic oil, with medium viscosity.
2) Rated Pressure: design pressure is 20MPa, maximum working pressure is 16MPa.
3) Working Temperature: -20~+80°C
4) Anti-vibration: work properly under condition without strong vibration.
5) Lubrication: no routine maintenance or lubrication is required. All moving parts are lubricated with heavy duty grease.
6) Installation: suited for indoor or outdoor application.
Accessories:
1) Declutchable manual override or hydraulic pump for manual emergency control.
2) Limit switch boxes available with a wide range of switches and position transmitters.
3) Hydraulic circuits with solenoid valves, electro-hydraulic supply system, accumulator, etc, for valve operation and control.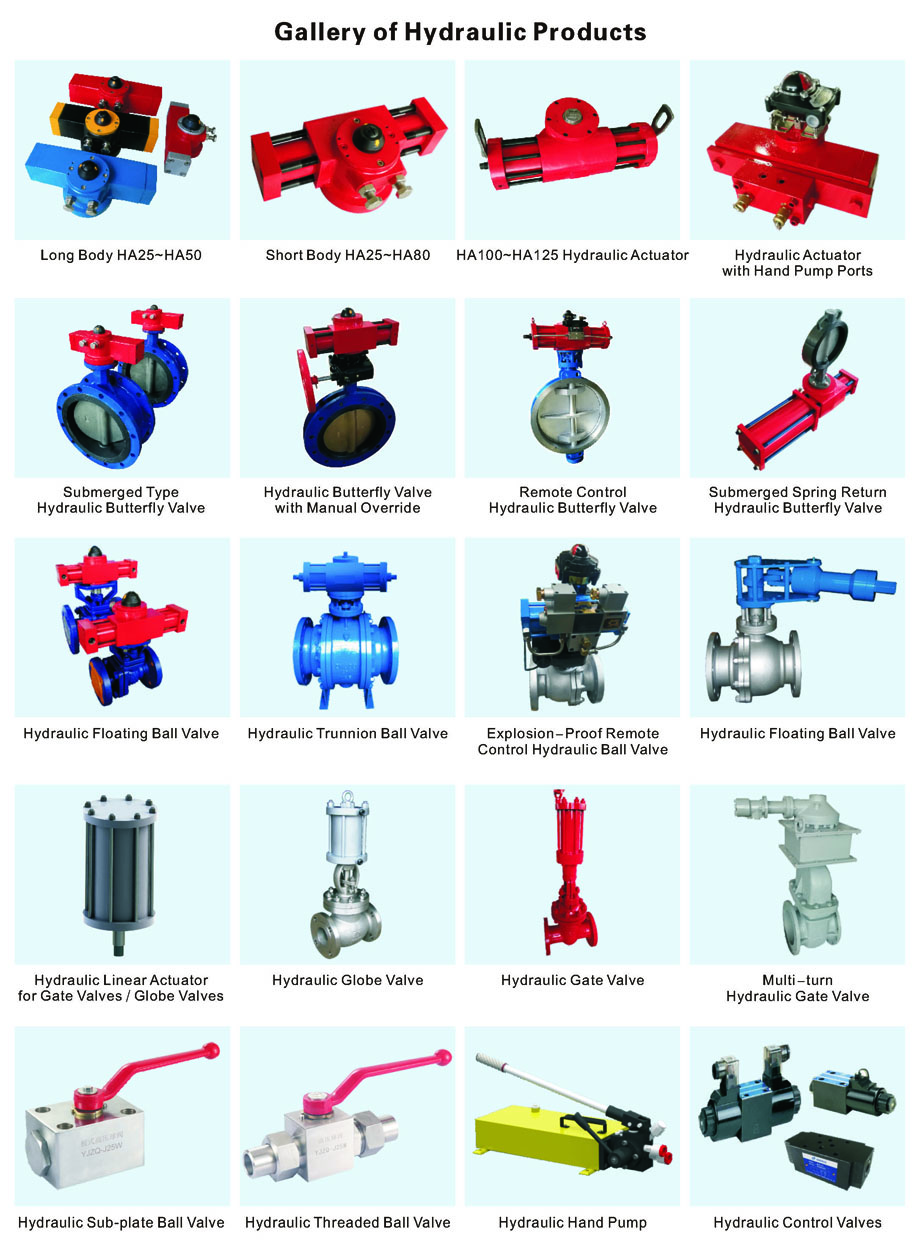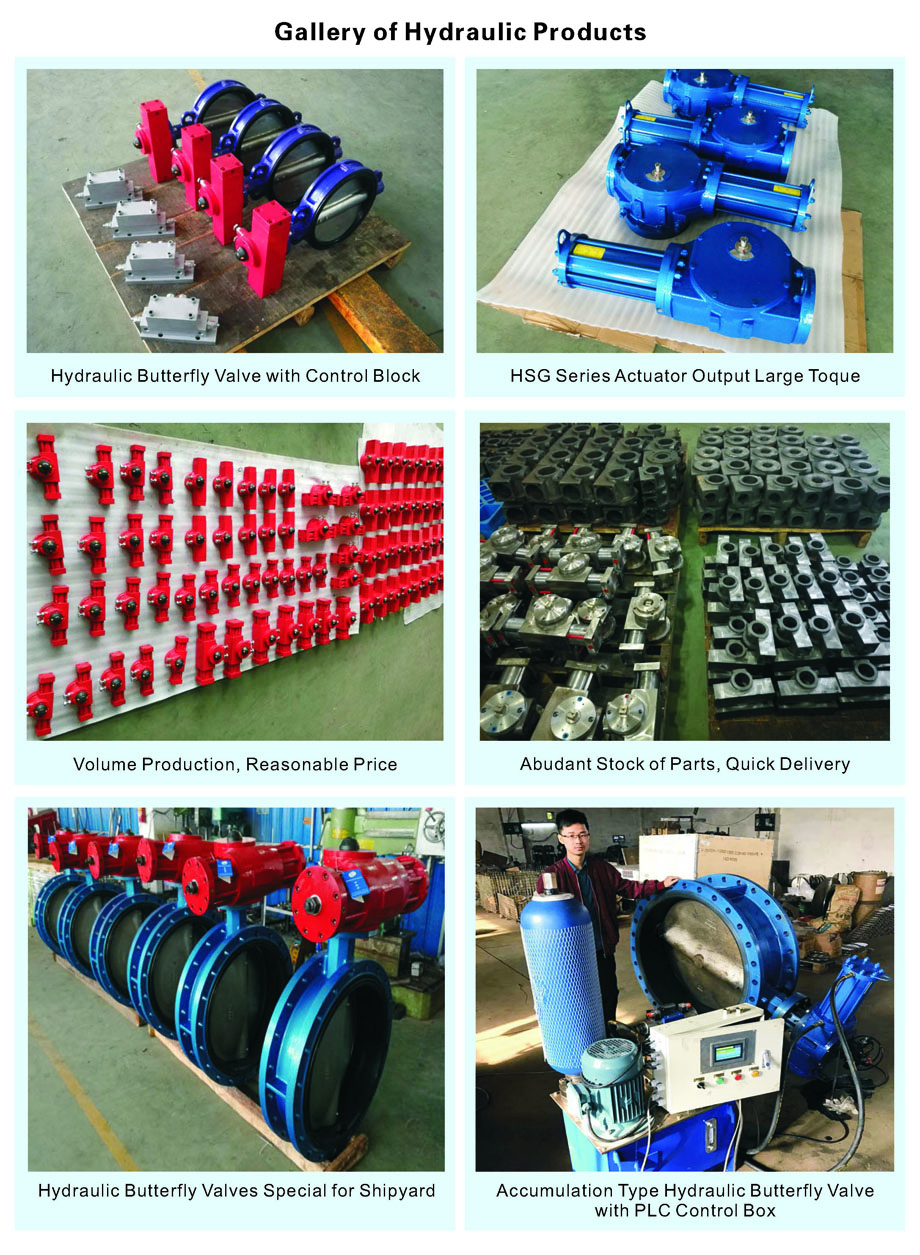 2. How to Order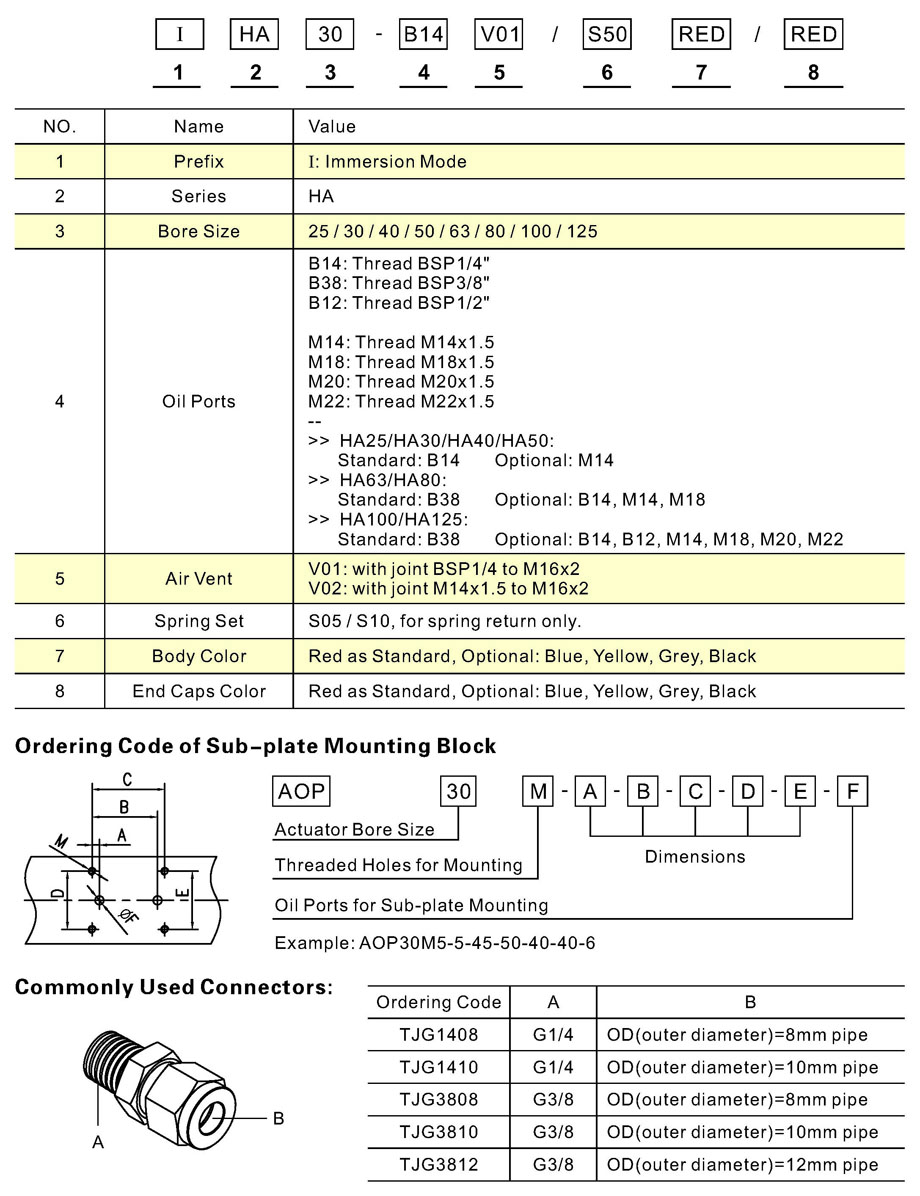 3. Parts and Materials
3.1 Parts and Materials of HA25, HA30(to replace old model HA32), HA40, HA50, HA63, HA80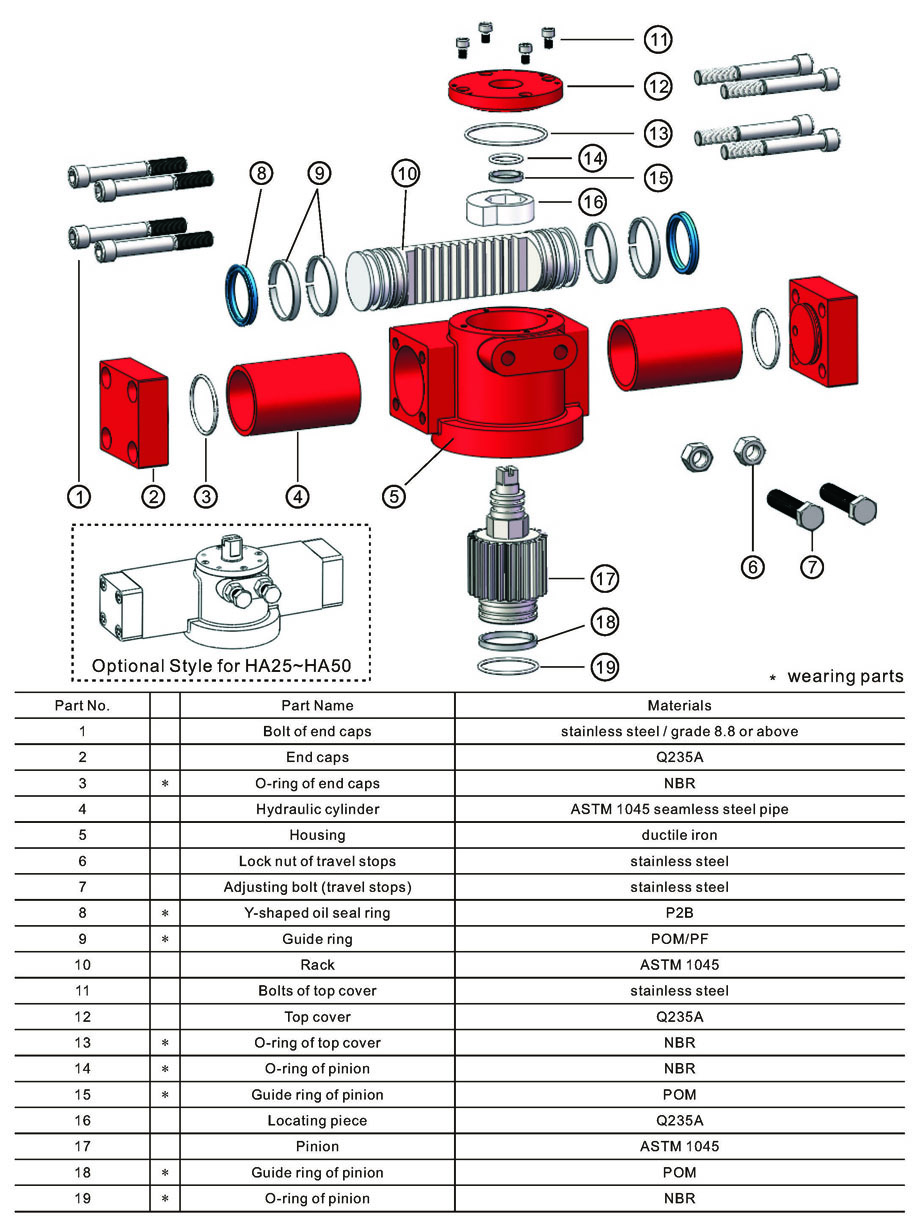 3.2 Parts and Materials of HA100, HA125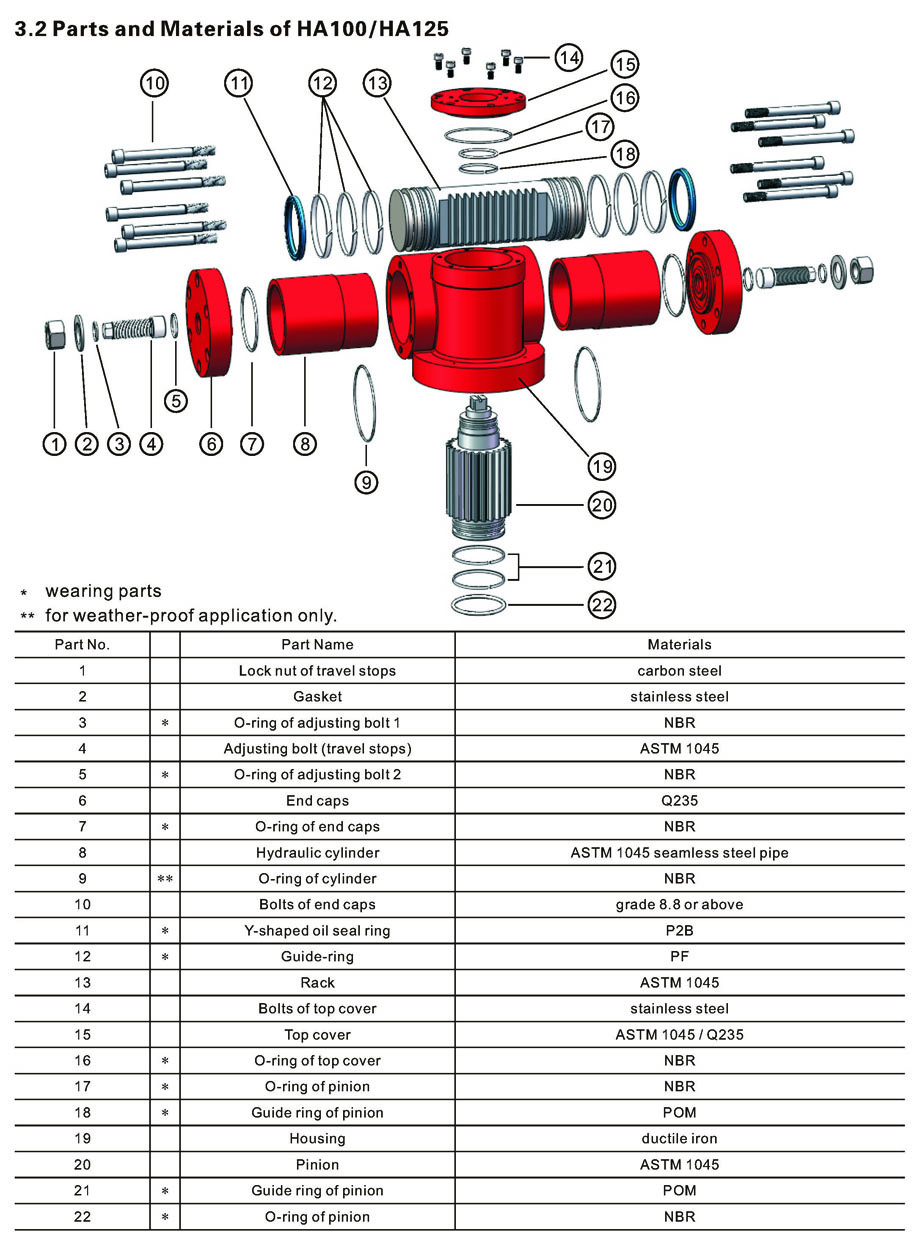 4. Working Principle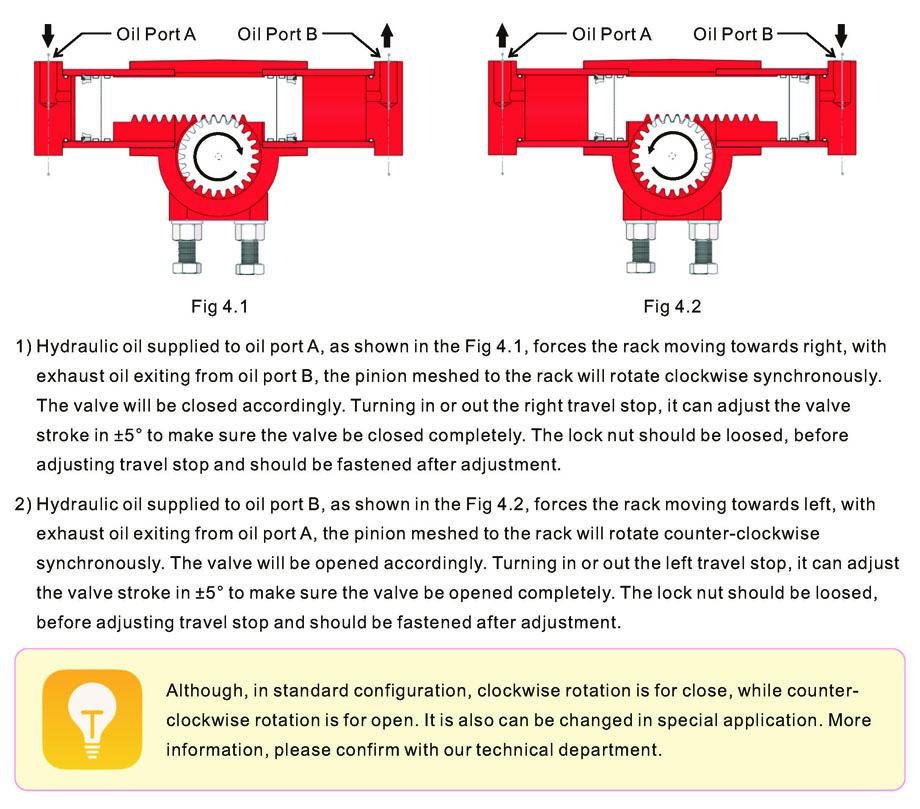 5. Output Torque (UOM: N.m)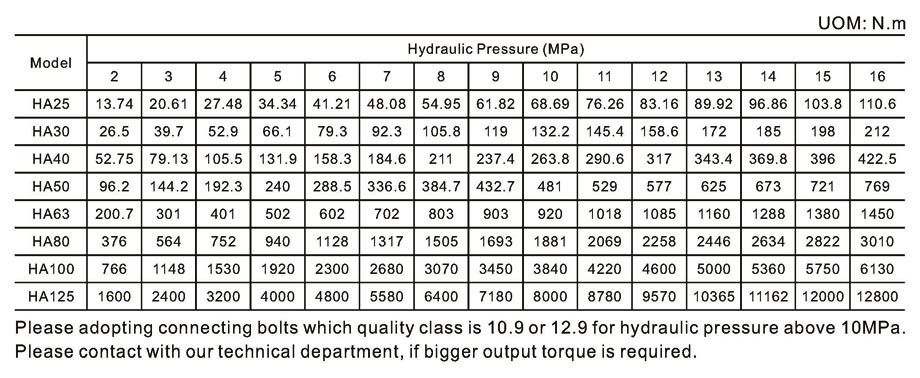 6. Main Dimensions and Weight
6.1 Main Dimensions and Weight of HA25, HA30 (to replace old model HA32), HA40, HA50, HA63, HA80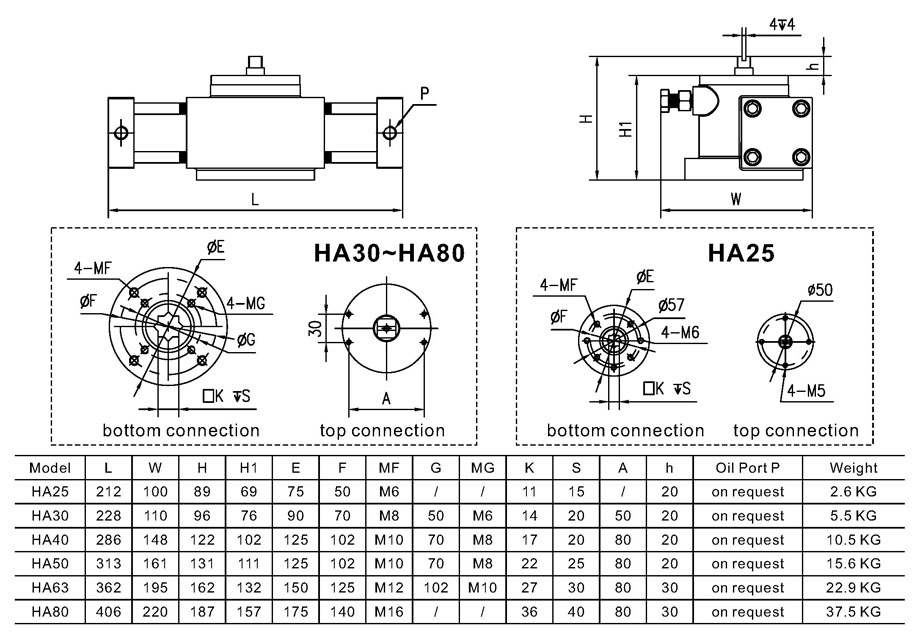 6.2 Main Dimensions and Weight of HA100, HA125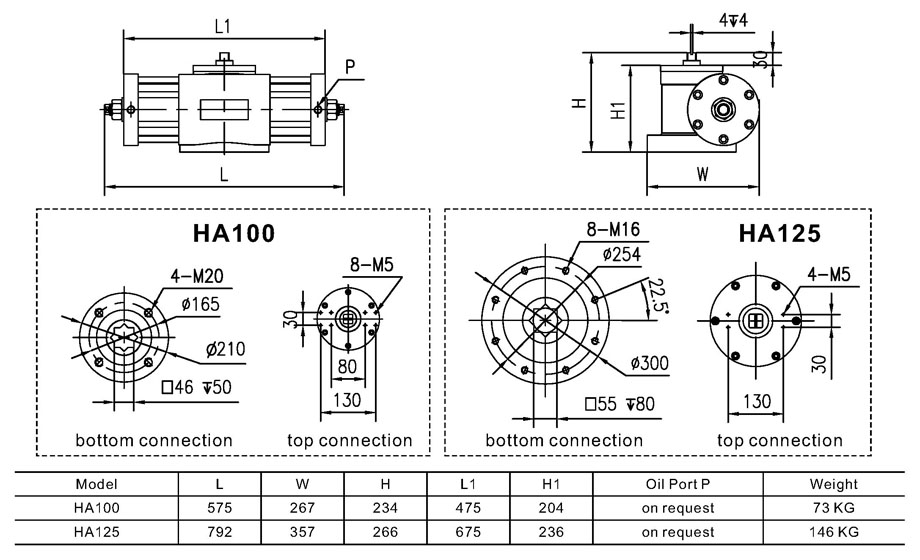 7. CAE (Computer Aided Finite Element Analysis)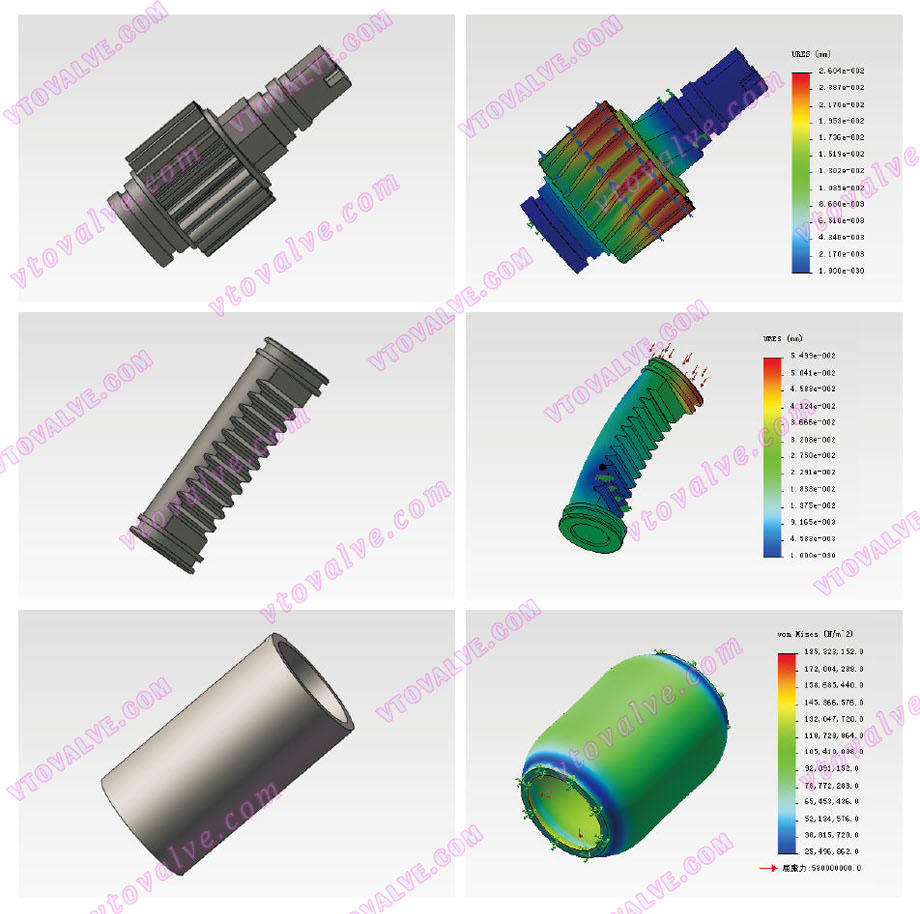 © vtovalve.com All rights reserved.