WENZHOU VTO AUTOMATIC CONTROL VALVE CO.,LTD
Valve Actuators: Pneumatic Actuators, Hydraulic Actuators, Electric Actuators, ...
Valves: Ball Valves, Butterfly Valves, Gate Valves, Check Valves, Globe Valves, Control Valves, ...
Accessories: limit switch, manual override, solenoid valves, air units (air filter, regulator, air set), ...
E-mail: vtovalve@hotmail.com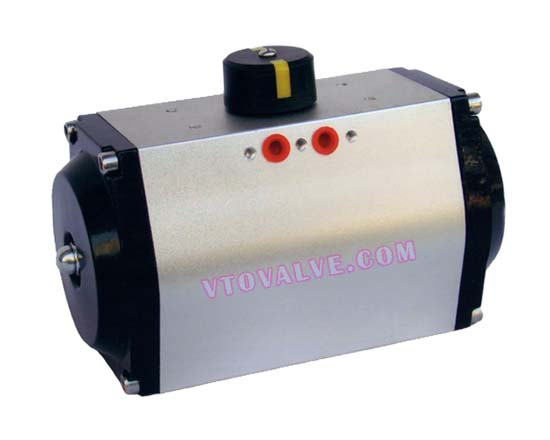 GT Series, GTD/GTE Aluminium Alloy Pneumatic Actuators
1. General
GT series, including two configurations double acting (GTD) and spring return (GTE), is a kind of Rack & Pinion Pneumatic Actuator independently developed by our factory. As one kind of rotary actuators, it's suited for automation of ball valve, butterfly valve, plug valve and other part-turn equipments. The GT series pneumatic actuator (GTD and GTE) currently has been widely used in many kinds of industries, such as Oil & Gas, Energy, Chemical, Mining, Onshore and Offshore Engineering, Water and Sewage Treatment, Food Service, Pharmacy, Paper Making, Metallurgy and Building Materials etc. Benefitting from complete range of specifications, excellent design, fine machining and stable performance, our GT series actuator has been well received since it entering into the market.
2. Ordering Information of GT (GTD/GTE) Series Pneumatic Actuators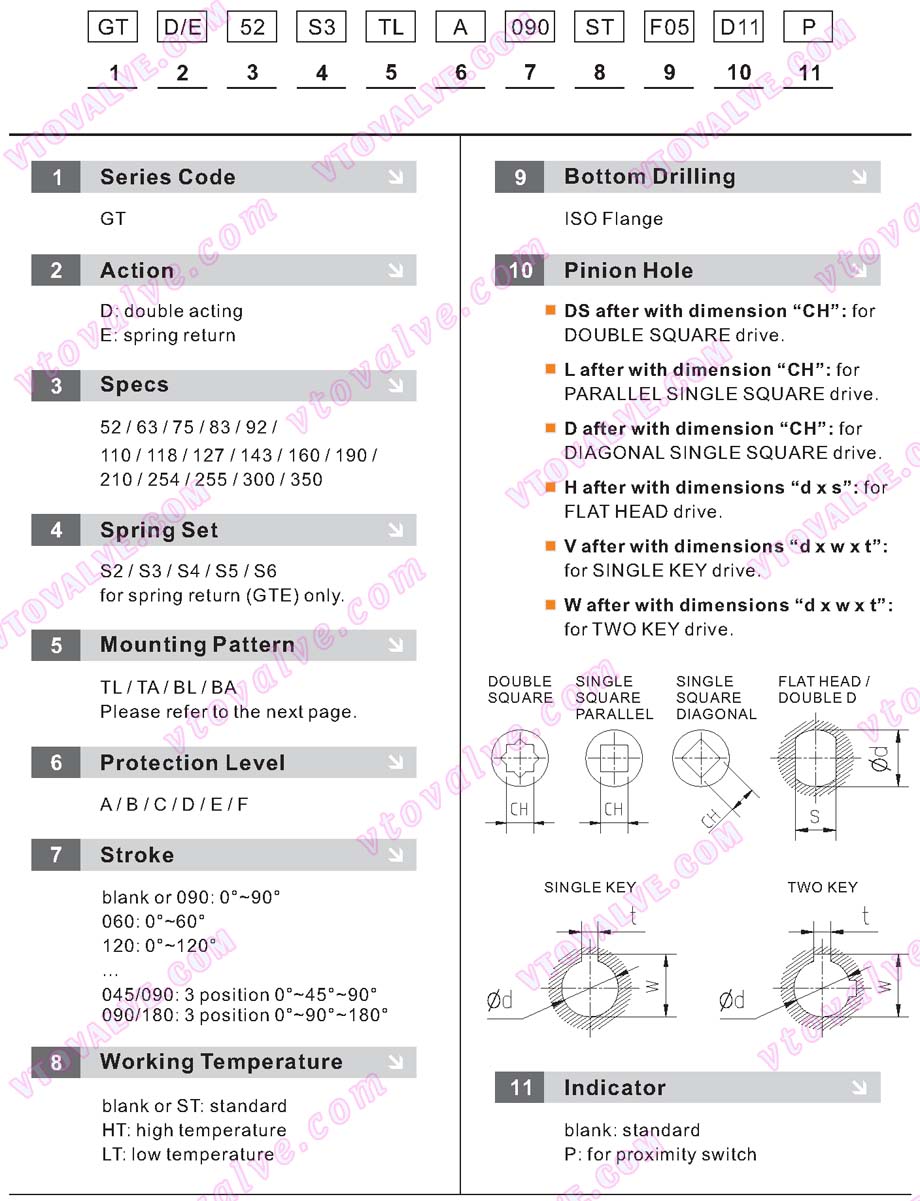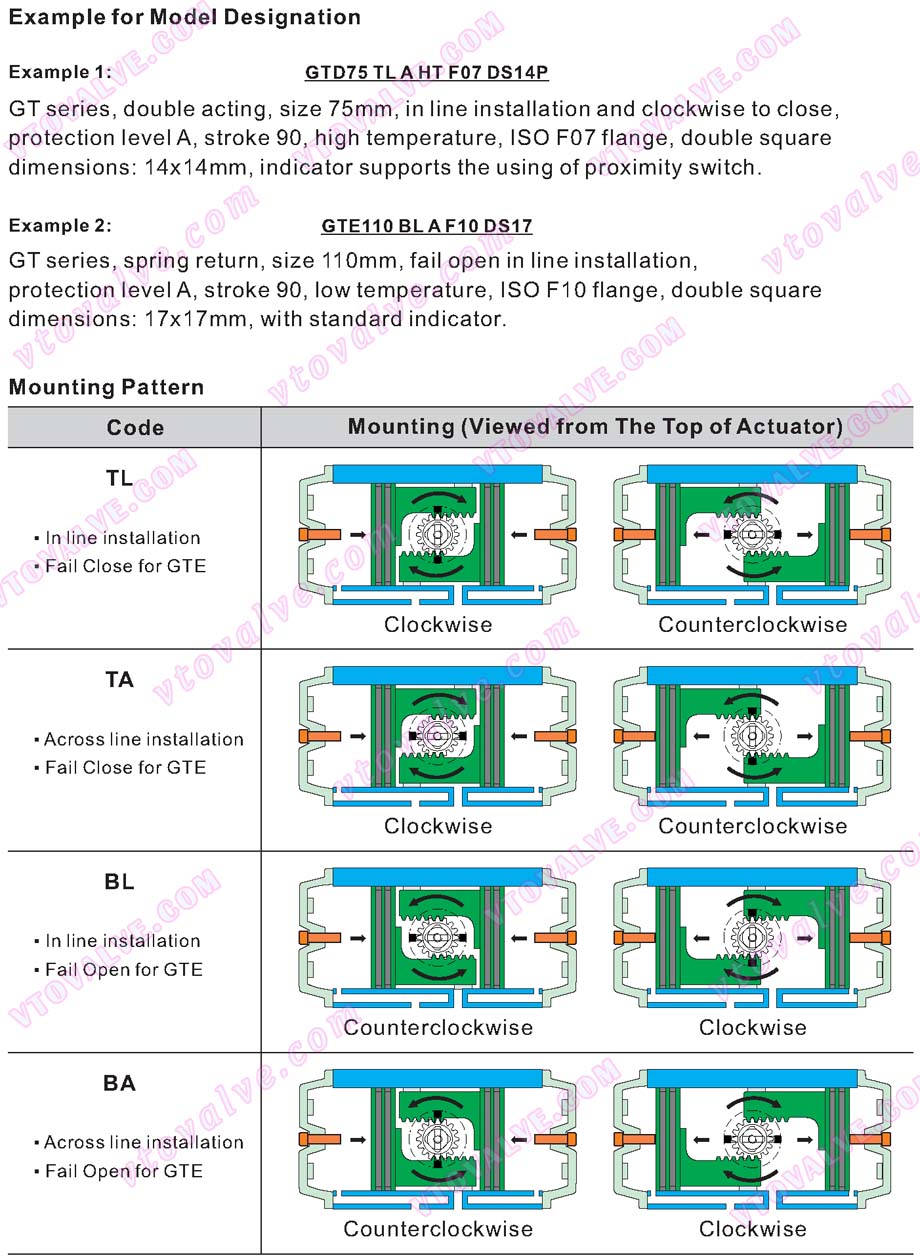 3. Output Torque of GT (GTD/GTE) Series Pneumatic Actuators (Unit: N.m)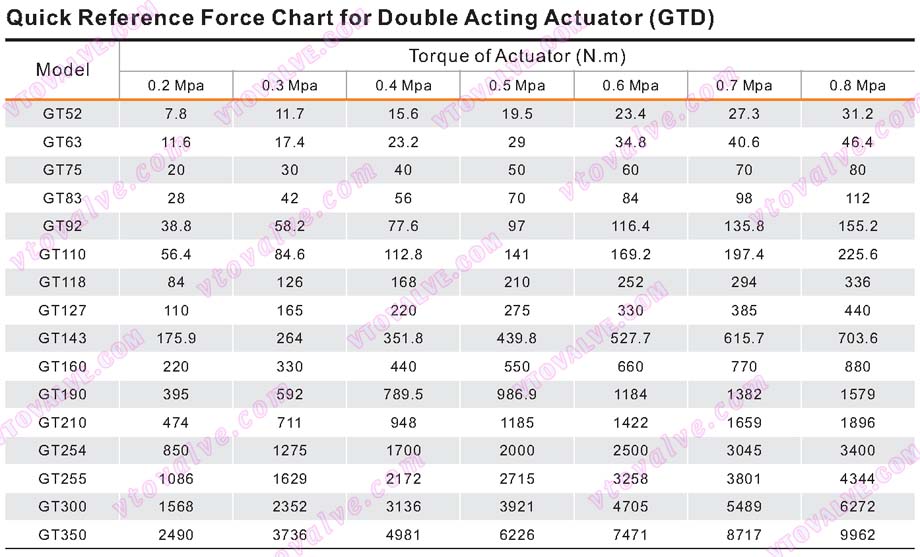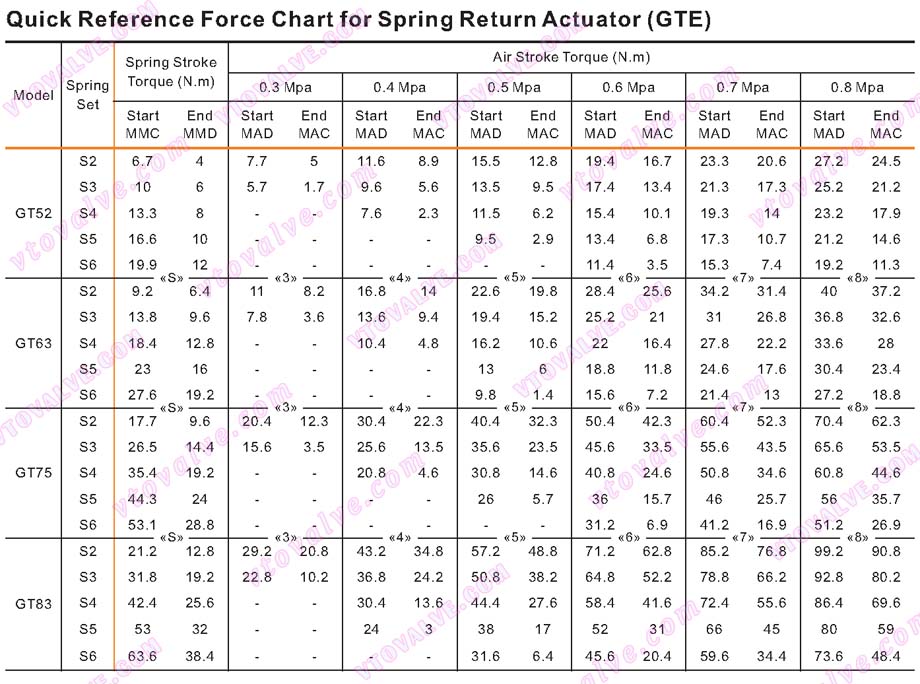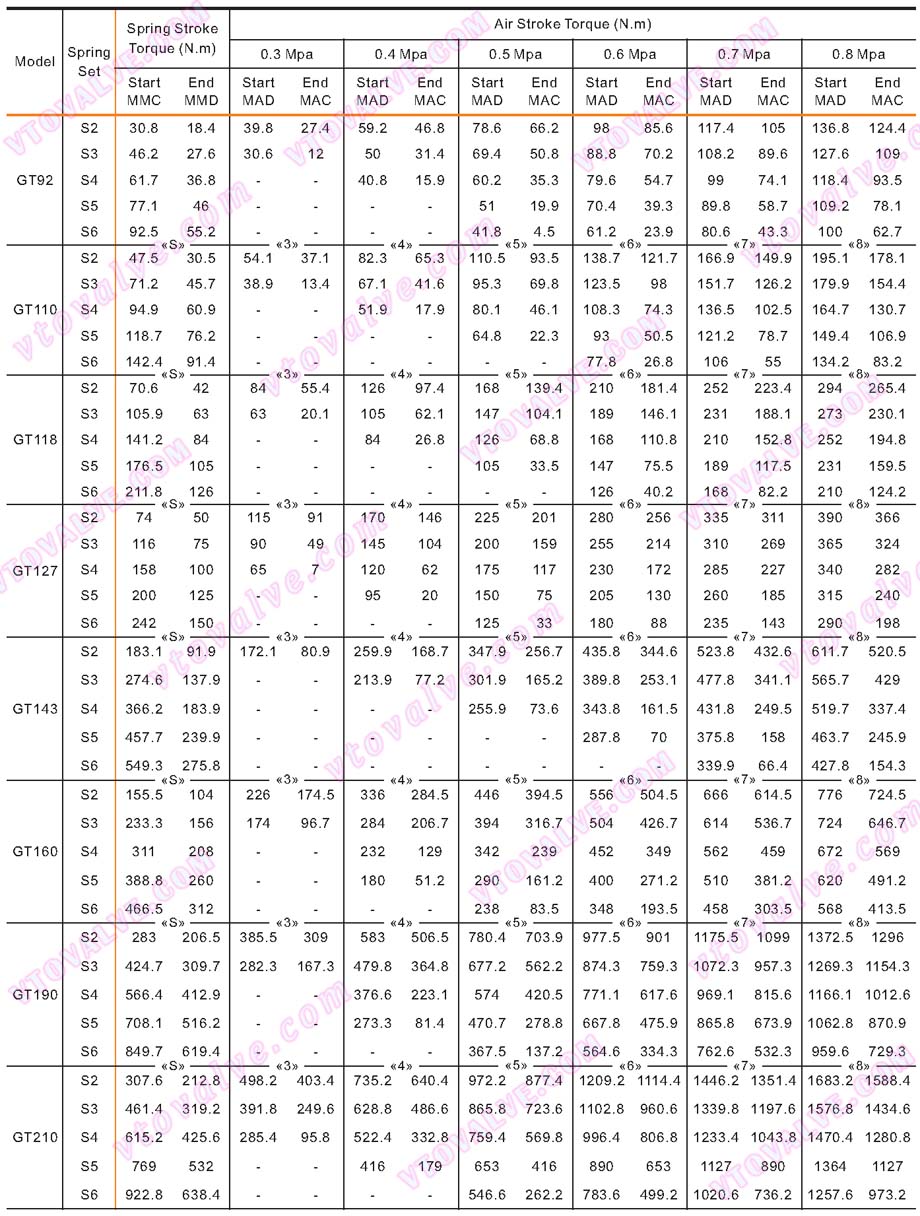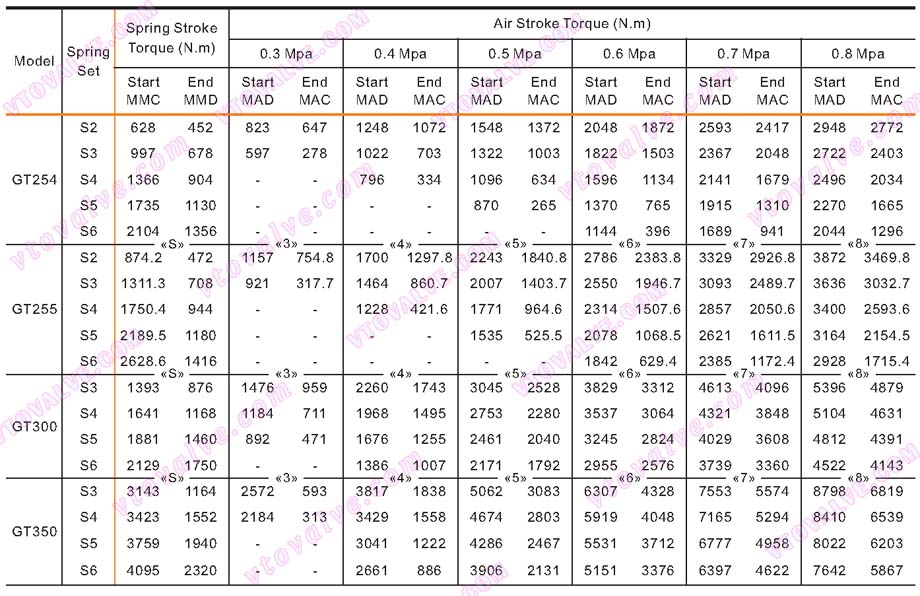 4. Dimensions of GT (GTD/GTE) Series Pneumatic Actuators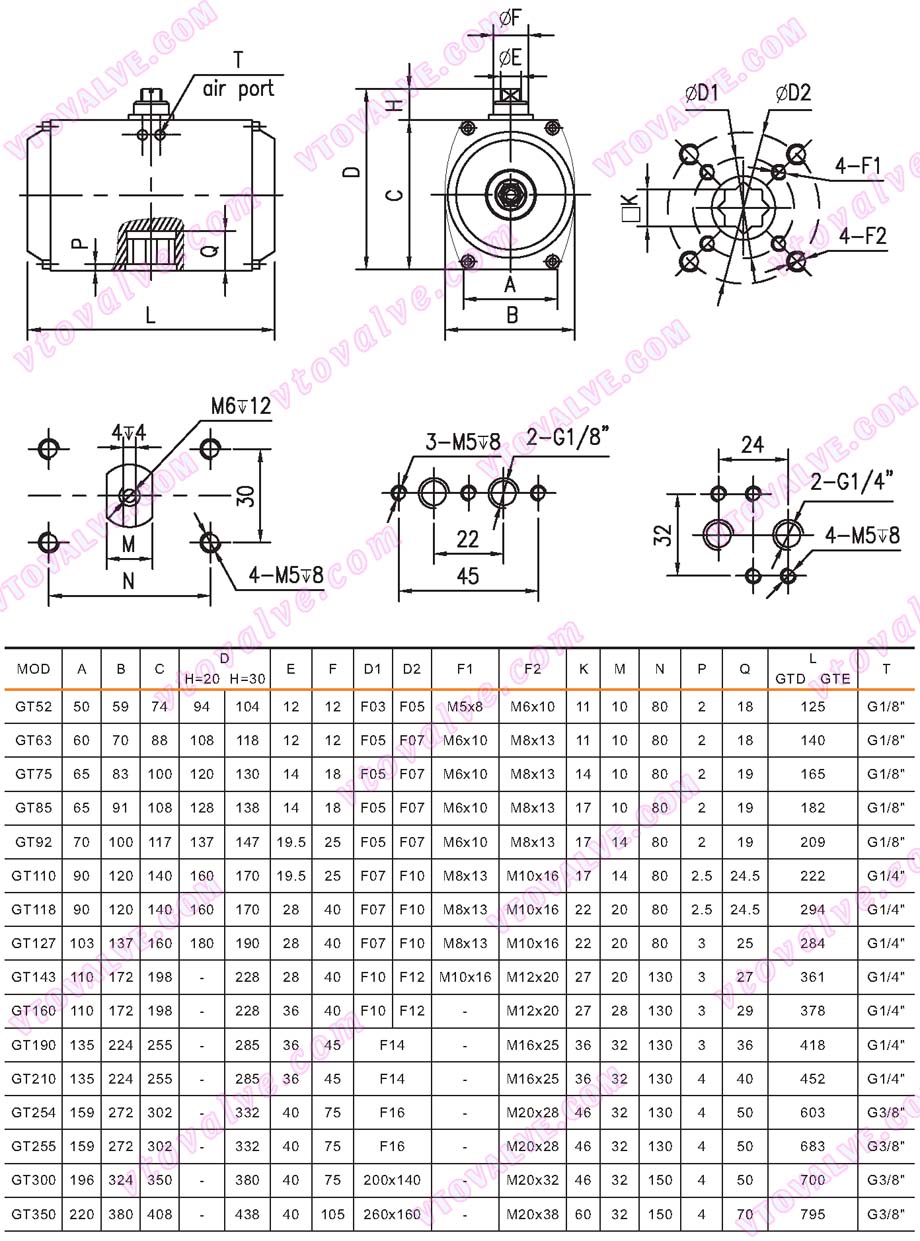 © vtovalve.com All rights reserved.